Expert app code review by world-class engineers
Our experienced engineers are here to help you improve your app's codebase and ensure your software is running at its best. We understand the value of clean, efficient code, and we're here to help you get there.
About us
Lickability is a boutique software studio in New York City. We design, build, and improve mobile apps for huge companies (The Atlantic, Epic Games, Stripe) and startups (Loop Golf, Citizen, Clubhouse) alike.
The Atlantic calls us the best vendor we've worked with. We're a nimble 11-person team with over 50 years of combined experience building apps that are used by tens of millions of people.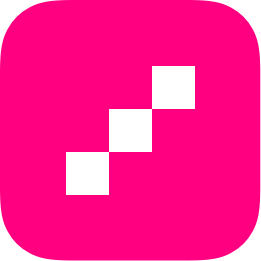 What you get
Our service includes a full written report that summarizes the research conducted, our engineer's observations, recommendations for improvement, and any applicable best practices. We provide a comprehensive review of your codebase and offer actionable feedback to help you optimize performance and maintainability.
Additionally, we offer a 1 hour follow-up question & answer session to go over the report and review feedback together. Our team is dedicated to ensuring you have a complete understanding of our findings and how to implement our recommendations.
Technologies
Our team has experience writing production code in many languages and frameworks. Plus, we're always adding capabilities to our toolbox. We're currently equipped to provide a detailed audit for apps written with:
Swift, SwiftUI
Objective-C
Kotlin, Kotlin Multiplatform
Flutter
Small
$1,750
Up to 25,000 lines of code
1 day of work
Best Value
Medium
$2,500
Up to 50,000 lines of code
1–2 days of work
Large
Custom
50,000+ lines of code
Let's chat and we'll get you a quote